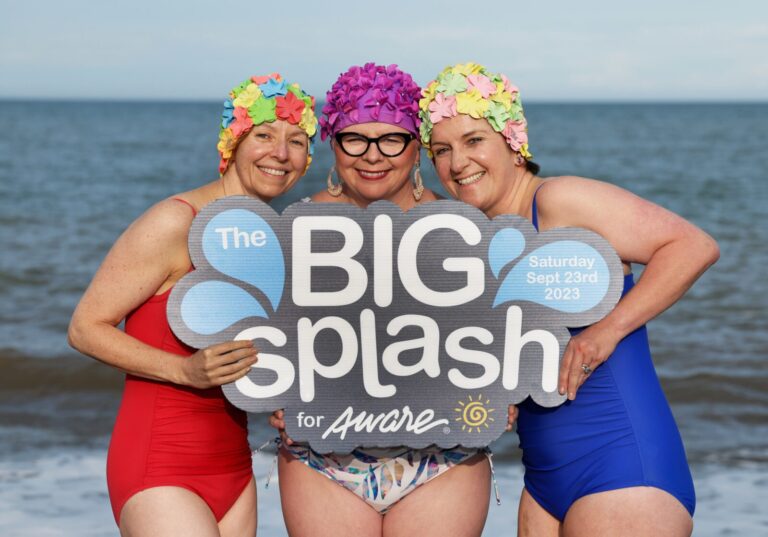 A huge thank you to everyone who took part in The Big Splash for Aware on Saturday, September 23rd. People took to the water for their 'dip' in counties all over Ireland and it was amazing to see so many people come together to show their support for mental health.

In Dublin, our wonderful ambassador June Curtin organised the Big Splash for Aware on Killiney beach, complete with Snámhaí Sásta resident DJ. There was a fantastic turnout with lots of singing and dancing! You can watch a video with some highlights from the morning here. 

We directly support up to 40,000 people each year through our support and education services. We can't do this without your help! By taking part, you helped bring attention to the important topic of mental health and raised vital funds for our services. Every conversation and every euro makes a difference. Thank you!  
If you couldn't take part on the day but would like to show your support, please consider making a donation which will allow us to continue to provide support, education and information services for those who need it most.
If you have questions about The Big Splash for Aware, check out our FAQ below.