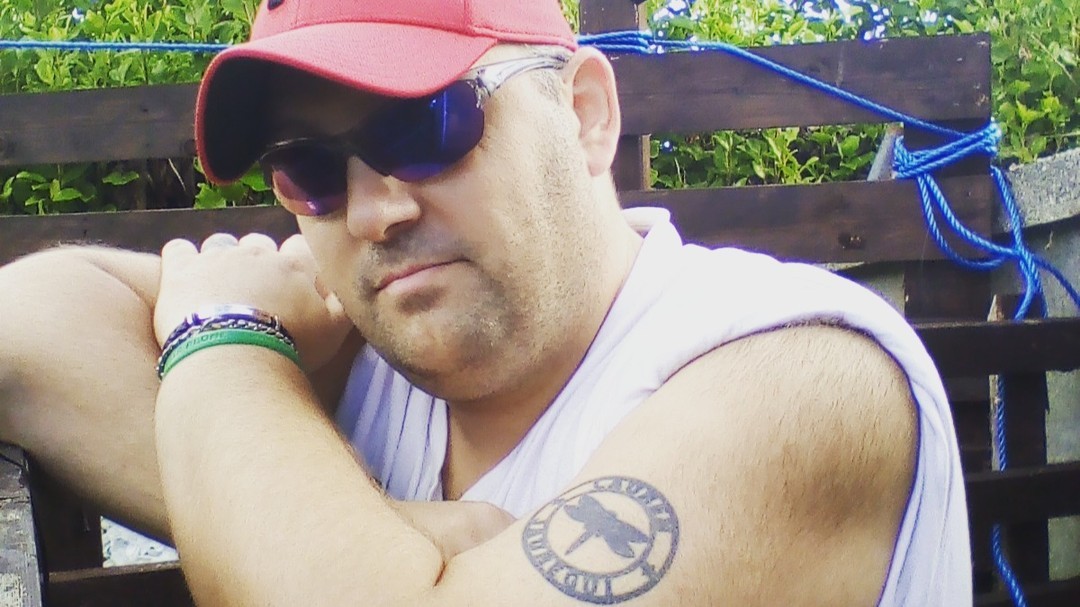 "I'm finally feeling positive about life" – Wayne's story
Wayne has been experiencing anxiety, depression and OCD for the last 15 years. After using mental health services, opening up to his support network and exercising more regularly, he has been able to enjoy life despite his mental illnesses.
I'm 34 years old have been living with anxiety, depression and OCD for the past 15 years now. At the start of my journey, I didn't really understand the whole mental health subject. I've always tried to look back to see when my mental health issues started and I'm sure they started in secondary school. But the thought process didn't really come into my life until I was 21.
It felt like I had so many thoughts – good ones and bad – but I had no way to express them and I couldn't handle it all at once. So, I just tried to block it out as much as I could but with time, the thoughts got worse and I got to a place where I needed to seek advice.
I spoke with my doctor and he asked me to write down all my thoughts on a bit of paper. After looking at it and after a short break, he called me back in to tell me that I'd been experiencing mental health issues. That was very tough to hear and I didn't really want to believe him.
I went home to process everything and, after speaking with my amazing support network, I went back to the doctor to seek advice about where to go from there. He guided me onto Outlook Southwest, an NHS service. I completed the sessions but I didn't notice anything changing.
I spoke to my doctor again and he advised me to try the 'Be Me' service. It was truly a gift from heaven. They gave me hope and some amazing techniques that I still use to this day. But most of all, I'm so grateful for the guidance they showed me on how important it is to get my body and mind working together, to succeed and have the best life possible.
After a lot of soul searching, I'm finally feeling positive about life. I'm currently attending a well-being group once a month which I'm enjoying and where I'm meeting new people. I also started to eat more healthily about 21 months ago.
I look after myself better by going to the gym once or twice a month and exercising at home which includes boxing, hand weights, kettle bells and using my own exercise bike. I have fallen in love with it. It has been truly amazing for my mental health and I have witnessed the rewards from all my hard work.
I'm enjoying life again and sleeping so much better at night. A good night's sleep is so important for our minds. When I've finished my workouts, I feel so refreshed afterwards and feel so ready and positive for the day ahead. I also go running a few miles on Wednesdays and go walking with my family members, to get each other out and into the fresh air. Spending time with my family is so important to me.
There are days still, and always will be, where the positive outlook is not there but I have to remind myself why I do what I do. I feel blessed from where I've come from up to now, and that's down to my hard work and Be Me for guiding me through.
One main lesson I'll always remember is to believe in myself and my ability a lot more; to stay living in this moment right now and let the next moment take care of itself. I'm accepting the illness for what it is and realising that it might be part of my life going forward, but that's okay.
We're all doing an amazing job in our journeys, so please remember to keep moving forward. Living with mental illness will never stop us from having the life we all deserve and want, so I'll always be proud of myself and my journey no matter what.
I want to finish with a message to anyone who is suffering with mental health issues: you are not alone, please seek advice when you feel down. There is some amazing help out there, so please never suffer in silence. Please talk and open up to your family, you need a support network around you. Counselling will be very hard work, because you'll have to go to the most inner dark places in your mind to reach the place where you want to get to. And that place is the very bright light shining within.
Never feel ashamed of expressing yourselves because with each person sharing their own stories, like I am today, it will hopefully inspire others to do the same. Together we are as one in this journey of life and the world is lucky to have us.
Don't forget that we're here for you. If you're experiencing depression, bipolar disorder, anxiety or related mood conditions, or are concerned about a loved one, we can offer you a safe and accepting space to receive support, compassion and guidance. Visit aware.ie/support.